Welcome to the CHMS
School Counselor's Page!
The school counseling program is designed to address the needs of all students by helping them to acquire competencies in career planning and exploration, knowledge of self and others, and academic development. The counselors of CHMS organize and implement the counseling program with the active involvement and support of parents, students, teachers and administrators. Confidentiality is important to the counseling relationship because it facilitates trust; therefore, all information shared will be taken in confidence.
Our office provides individual planning through test interpretation, academic planning, and counseling. The guidance curriculum is implemented through large group activities, classroom guidance, and transition services. In addition, the counseling program provides system support through parent/school communication and by building staff and community relationships.
---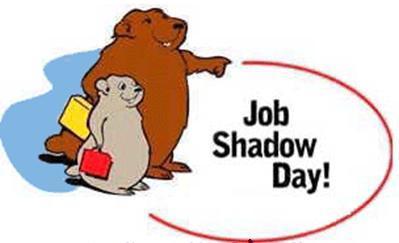 GROUNDHOG JOB SHADOW DAY
FRIDAY, FEBRUARY 2, 2018
ATTENTION 8th GRADERS:
Job Shadowing will take place on Friday, February 2, 2018 - it is quickly approaching! Job Shadowing packets were sent home today with all 8th grade students. Please read over the information carefully and submit your completed and signed agreement form no later than January 12. You may turn in your agreement forms sooner if you have already selected and made arrangements with your job shadowing site. This is a day that 8th graders look forward to every year - Get excited!
Copy and paste this address to view the Job Shadowing Information Packet
https://docs.google.com/document/d/1rFYymukddHNX5HDnJdMD5yaRPzL57ejrv2zsdgC0MFg/edit?usp=sharing
---
Find me on Facebook! Chms Counselor