Welcome to the CHMS
School Counselor's Page!
The school counseling program is designed to address the needs of all students by helping them to acquire competencies in career planning and exploration, knowledge of self and others, and academic development. The counselors of CHMS organize and implement the counseling program with the active involvement and support of parents, students, teachers and administrators. Confidentiality is important to the counseling relationship because it facilitates trust; therefore, all information shared will be taken in confidence.
Our office provides individual planning through test interpretation, academic planning, and counseling. The guidance curriculum is implemented through large group activities, classroom guidance, and transition services. In addition, the counseling program provides system support through parent/school communication and by building staff and community relationships.
---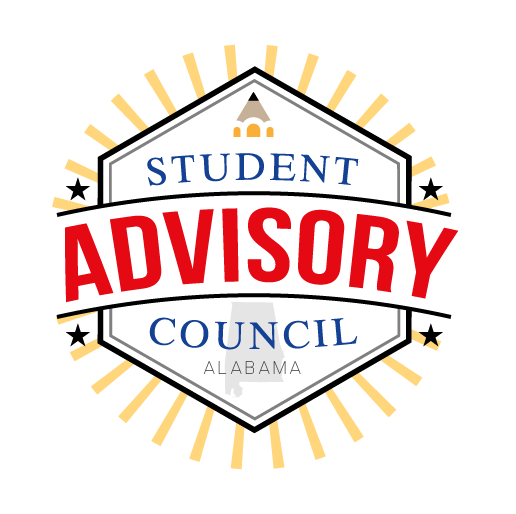 Student interaction and interest in state level policies and programs are integral to the work of ALSDE and the goals of Alabama Ascending. Having a Student Advisory Council allows for direct input from our greatest stakeholder – the student.
The State Superintendent Student Advisory Council is a group of 16 middle or secondary school students who discuss how decisions are made at the state level and affect students throughout Alabama.
*Applications for the 2017-18 State Superintendent Student Advisory Council are open now through August 31.
Students will be selected and notified by September 25.
This is the third year for the council and ALSDE is thankful to previous members who have worked diligently to inform the Alabama State Board of Education of the needs of students in our state.
To apply, students will fill out an online application and scan in and upload a letter of recommendation, following the instructions. No mailed applications will be accepted.
Members are chosen by a committee of Alabama State Department of Education and education organization representatives based on an approved rubric. Members will gather input from their district on students' needs or opinions on state-level policies or directives. Council members will meet two-three times throughout the school year. The State Superintendent will then bring agreed upon recommendations to the State Board of Education at a late spring 2018 work session.
Topics discussed by the student advisory council could include:
- Technology needs
- Teacher training
- College- and career-readiness
- Dropout rate
- Student leadership
- Graduation requirements
- Testing
- School climate
- Career and technical education, or any variety of issues or concerns students have.
Go to the following website to access the online application:
https://connect.alsde.edu/sites/sac
---
**Schedule change request deadline is August 16, 2017!!!
---
Find me on Facebook! Chms Counselor